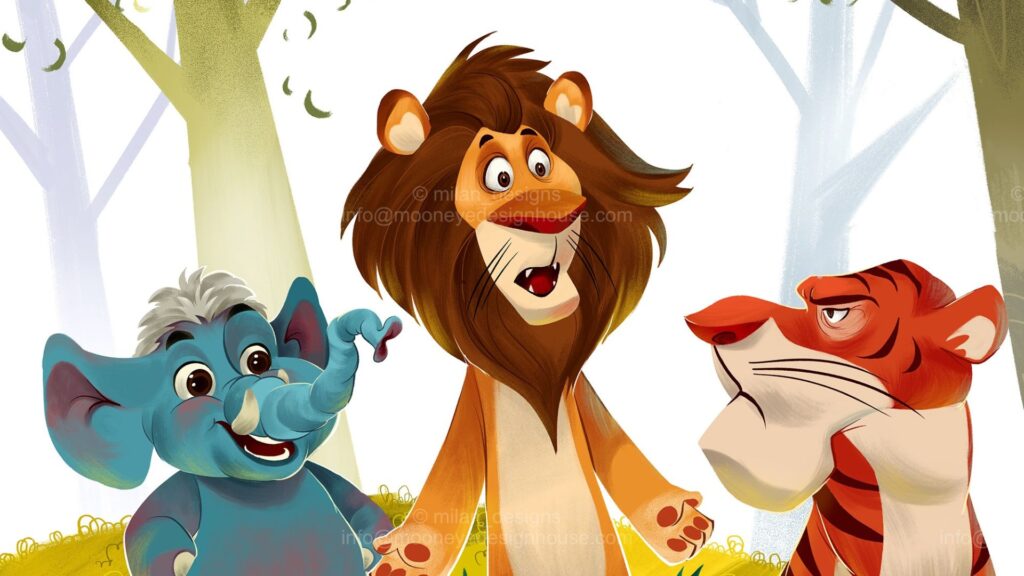 As a child, you may have noticed that you were drawn to books that had pictures in them. The illustrations were an essential part of your reading experience, and you could spend hours looking at the pictures and reading the story. As an adult, you may wonder why illustrations are so important in children's books. In this blog, we will explore the importance of illustrations in children's books and how they can impact a child's learning experience.
Encourages Children to Read Carefully
Children's books with illustrations are more engaging to children than books without them. Younger children may not understand the story's purpose or storyline, but they are drawn to the pictures. The illustrations become their first motivating factor towards developing a reading habit. Children who read books with illustrations are more likely to become avid readers, as they enjoy the experience of reading and learning.
Emphasizes Visual Perception
Books with visual learning styles help children connect with things they see and how they reason, as well as associating concepts with text. Children who read books with illustrations are more likely to develop their visual perception skills. They learn to observe and analyze visual information, which helps them understand and interpret the world around them.
Improves Listening Skills
Reading books out loud to children helps them become better listeners, and adding illustrations makes the experience more engaging. Children's book illustrators use pictures to help children follow along with the story and pay more attention to the text. They also help children remember the story and understand the message conveyed.
Builds Confidence and Control
Illustrations in children's books provide children with a sense of control over the story. They can decide how fast or slow to read, stop between pages, go back and forth, or read at their own pace. This gives them a sense of empowerment, which builds confidence and independence.
Serves as Powerful Learning Tools
Illustrated children's books are useful learning tools for children. They help children learn about things that were previously unknown to them. They introduce children to fruits, vegetables, birds, animals, and other things in the world around them. The pictures in children's books are an excellent way to introduce new concepts and ideas to children.
Refines the Skills of Children
Children's book illustrators help children develop their cognitive and creative skills. They use pictures to help children understand the story and develop their imagination. They also help children relate objects to pictures and text, which improves their overall comprehension skills.
Conclusion
In conclusion, illustrations are an essential part of children's books. They help children engage with the story, improve their visual perception, listening skills, and comprehension skills. Illustrations also help children build confidence and control over the story, and they serve as powerful learning tools. If you are an author or publisher looking for children's book illustrators for hire, consider working with an illustration agency. They can help you find the right illustrator for your book and ensure that the illustrations are of the highest quality.
When choosing an illustration agency for children's books, you should look for an agency with experience in children's book illustrations. They should have a portfolio of work that showcases their talent and creativity. They should also be able to provide references from previous clients, and they should have a good reputation in the industry. Mooneye Design House is a trusted children's book illustration agency that connects authors with talented artists. We offer a range of children's book illustration services, including character design, book cover design, and full book illustration. Whether you're a self-published author or a traditional publishing house, Mooneye Design House can help bring your children's book to life with stunning illustrations. Contact us today to learn more about our services and start creating your next bestseller.