Add Life To Your Stories With Children Book Illustration
Creating a children illustration requires the perfect touch because it's a challenge to make the kids look at the book with interest. Finest professional touch with art maestro is the key to making a successful children illustration. Children's book illustration services are having quite a high demand in the field of modern amazing world of illustration. Truly it is the world full of wonders!
Childhood – The Time We Always Cherish
Ever think about how to portray the wonders of childhood in the most attractive manner? Children's book illustration is the answer. Youngest audience tends to be the most creative ones. Maybe they express less but their feelings are really true. When they see something attractive and extraordinary, they remember it forever. They grew up with time but somehow the wonderful illustration always stays vivid in the heart of them. That is why childhood is a so-called memorable place where we can find mental satisfaction filled with ultimate joy.
Why Children's Book Illustration Is Significant
Depicting wonders of childhood – unlimited imagination for our youngest audience. Through the colorful books of children, it can be a beautiful and memorable time and reading is f brun. Children's books are considered as a robust source of entertainment and knowledge. Blending these things together is the real challenge of professional children's book illustrators.
Children like colors and the more colorful the illustration is, the more successful it will be. But only the colors don't matter. Taking care of every illustration aspect matters with utter importance. The story or the inner meaning must be intact and rest of the things can be illustrated to make it more attractive.
We make sure that a child doesn't get bored while reading the book. If the child wants to see the illustration again and again then this is the success. We put our full focus on making the children's book illustration done with a child-like purest piece of art.


Top-Notch Children's Book Illustration With Unmatched Creativity
Welcome to Mooneye Studios where pictures talk with humans. We believe in quality and that is why we never compromise the illustration detailings even if it's a small one. Most of the time, little parts of illustration do not attract eyes but we make sure that tiny illustration can deliver a significant impact on the reader's mind.

Children's Book Illustration With Mooneye Studios
Being a professional children's book illustrator in India, we focus on interactive illustration. Now, what is interactive illustration? Children's book illustration is not a layman's work that draws the picture and it will be done. The real challenge is to illustrate the book suitable for children where kids can relate themselves with it.

When children like the book as per their growing mind, the knowledge gathering process becomes much easier. Kids will find it interesting to read rather than any boring normal books. That is where we show our expertise to illustrate the children's book with a magical lively touch.

A children's mind is full of wonders and the children's book illustration must follow their way of thinking.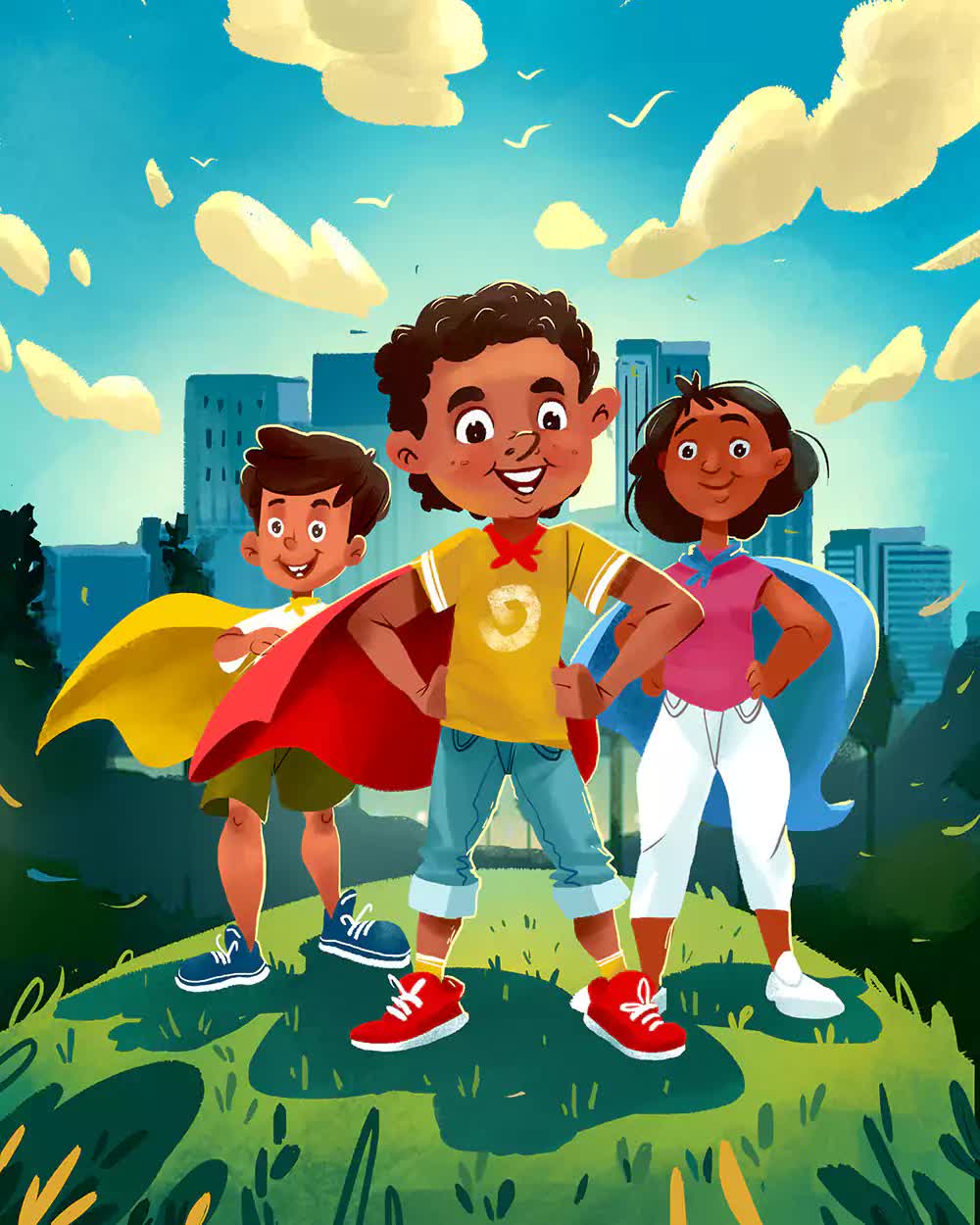 Cherish The Moment Of Childhood
Childhood is the time when wonderful memories stay intact forever. And to portray the wonderful childhood memories, the best children's book illustrator in India craft the book properly. We understand the minds of children and we convert their thoughts into visuals. Children grow up with time but the colorful illustrations stay vivid in their minds forever. That is when a perfect art maestro shows the illustration magic.


Customized Children's Book Illustration Services
At Mooneye Studios, we use your creative requirement, analyze it and then help you decide what strategy will suit the best for your objectives. We have the skillset to scale up and down as per your needs.
Here are the illustration services we provide –
Book Cover Illustration – Our innovative book cover illustration services comprise all the genres like mystery, adventure, fairy tale, fantasy, comedy. We can consistently provide the best artwork and book cover illustrations to compliment your entire cover design.
Page Illustration – Page illustration enhances the children's book illustration significantly. We work with you to determine the number of illustrations in your book. We carry the illustrations creatively, responsively and cost-effectively.
Character Illustration – We develop the best character illustration for the children's book by considering these parameters –
1. Your target audience
2. The environment and culture where your book will set in
3. Character features as described
Our Children's Book Illustration Process
Quality is where we focus the most. Mooneye Studios always abide by a special process flow that always delivers the best children's book illustration result.
Generally, we perform the illustration in two phases – one where we create initial rough sketches and send them to clients for approval. After approval and modifications, we start the process by converting the sketches into full-color illustrations.
Step 1 – Character Sketches Creation
Step 2 – Thumbnail Making
Step 3 – Rough Sketching Done
Step 4 – Converting Rough Drawing To Final Draft
Step 5 – Coloring & Blocking
Step 6 – Final Magical Touches
Step 7 – Quality Check
Step 8 – It's Time For Delivery
Final Step – Mooneye Studios Ingenious Midas Touch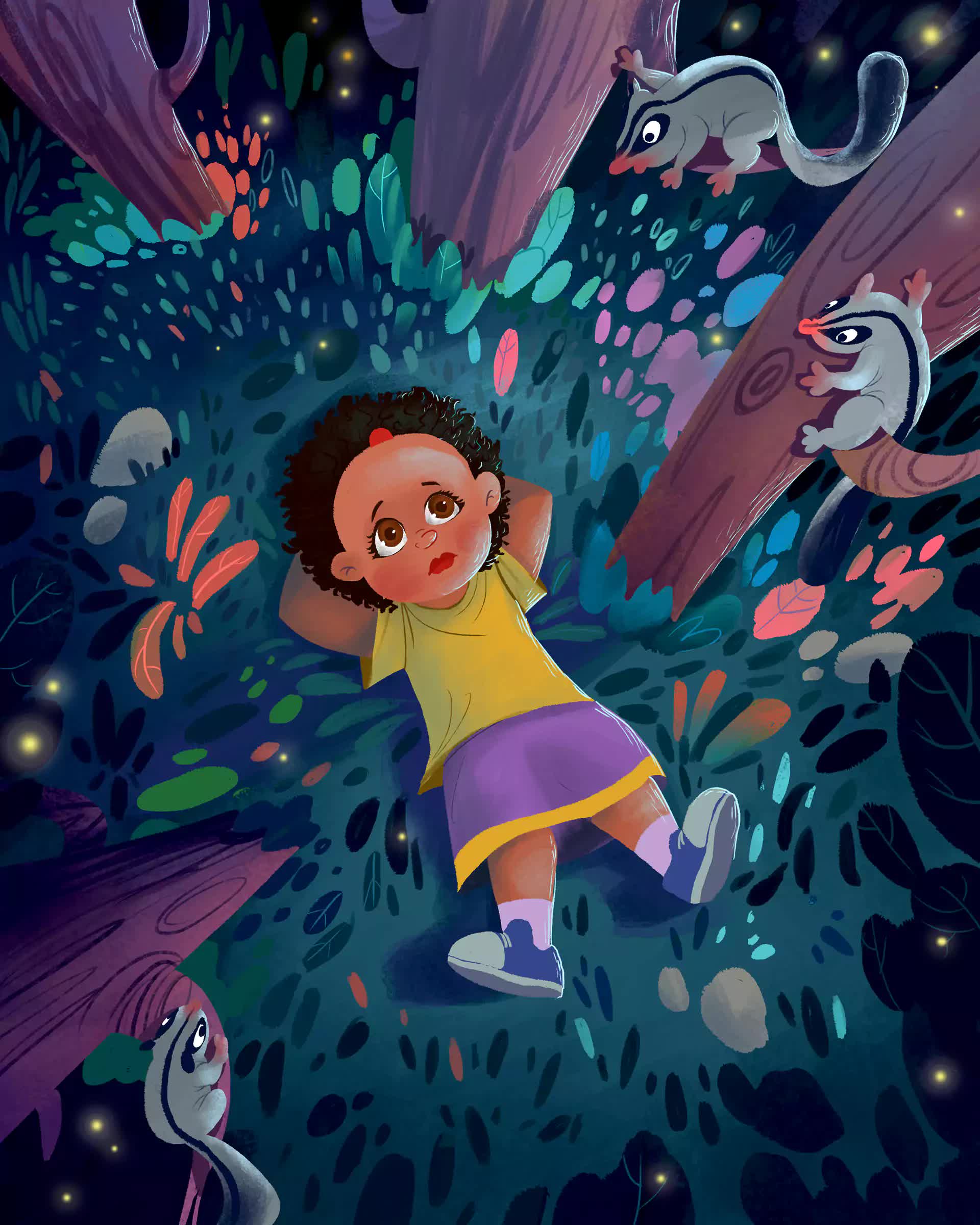 Why Choose Mooneye Design House
When it comes to delivering the best children's book illustration services, we always pay attention even to the smallest detail. Delivering neat and clean illustrations with the aid of Mooneye perfectness is the best display by the leading children's book illustrator in India.

Premium-quality, 100% original, and completely unique illustration
We consistently take care of printings and layouts
Full ownership of the drawings and artwork
Attractive, professional and interactive illustration at an affordable price
We will always update you about our progress with screenshots
Several rounds of edits and modifications
Completely customer-centric service available
Enjoy delight and happiness everywhere in our artwork
Join us and we will assist you to do your best work.

Ready to talk about your project? – Get In Touch With Us!