We are Mooneye Design House, We Design
Children Books
Caricatures
Comics Art
Concept Art
Digital illustration
The Illustration Design Agency With Art Maestro
The illustration designs we offer, enter deep into the human mind and the art will vivid there forever.
Solution For Every Budget
It doesn't matter if you want to invest big or small. Mooneye Design House is your best buddy when it comes to choosing the best package. We offer the best value for money package along with our high-intense creativity.
We Are A Global Brand
We have clients across the USA, Denmark, India, London, and all over the world. With the vast experience we have, we know what clients want for what type of audience. That is why our art maestro is successful in providing you the best illustration in India.
What's Our X-Factor
Maximum creativity and vast experience in this field – these are the two reasons why we are one of the best illustrators in India. 18 years is a long time! So, when it comes to providing the ultimate illustration to amaze the audience, we are your best option. We understand the audience well.
We Love What We Do!
Mooneye Design House came into being when two brothers decided to bring their vision to reality: to go global with their creativity. A concept now brought into existence by Mooneye Design House creators with their clients scattered across the USA, London, Denmark, India etc.

Brought up in an artistic environment with their father being a naturalistic photographer and mother an expert in sewing crafts, the brothers started drawing since the day they could hold a pencil. After completing their education from art school, they started their little endeavor to turn their passion into full-time work experience and began learning digital drawing.

Now with 18 years of experience together, the brothers are working as full-time children book illustrators, building a team, and living their dream.
What Can We Offer You
Exceptional illustrations – original and distinct in style
A series of revisions to get your illustrations look perfect
Cost-effective services that suit your budget
A flexible team all along the way of ensuring your happiness
The final illustration in your desirable format: High-resolution PDF, TIFF, EPS, etc., for any purpose/any size
Do you want your illustrations to be the best? Share your ideas with us and we will give them life. We will provide you illustrations that are fun and interesting. Avail our services and STAND OUT among your peers.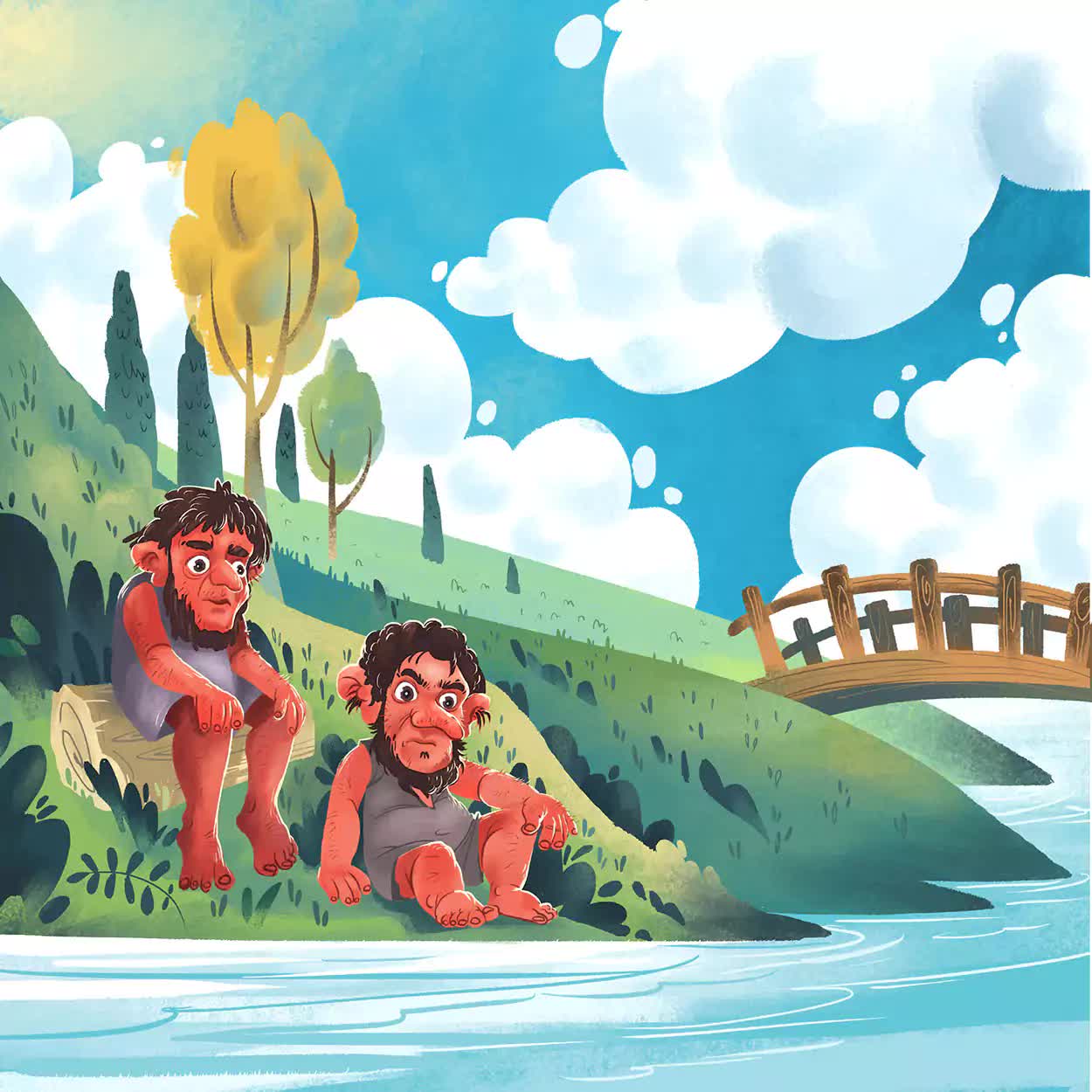 Our Portfolio
See our portfolio and explore why we are the best portrait illustrator in India.
I have to say Mooneye Design House is best in all kinds of digital illustration. My business sees the light of success and all the credit goes to Mooneye. Thanks a ton, man!
My suggestion is, if you want to be amazed by top-notch comic book illustration then Mooneye Design House is the best option in front of you. Talking to my personal experience, go for their professional services without a doubt. Highly recommendable one.
Amazing children book illustration services. Mooneye Design House understands the audience well and provides the best illustration services. Recommended for everyone.